Leafless Gutter Covers
– St. Paul – Minneapolis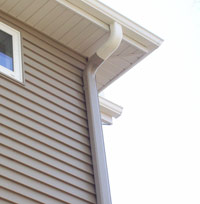 MN Gutter Covers keeps you off the ladder!
Every autumn the leaves fall and every spring the seed pods fly—both can fill up your gutters and make a mess. Gutter Covers are the ideal solution to prevent gutter build up. There are various types known as gutter guards, gutter toppers, gutter screens and gutter filters. We use gutter covers that effectively keep your gutters clear and let water run smoothly to the down spout. They can be installed with your new seamless gutter system or onto your existing gutters, in most cases. We help you stay off the ladder and keep the leaves out of your gutters.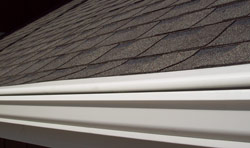 Just as our seamless gutter systems are custom and guaranteed, so are the gutter cover systems that we install. Your home or building will look great, be protected from water damage, and you'll never have to climb a high ladder to clean out leaves and debris! Our leafless gutter systems are available in ever color and will beautifully match your home.
Call
612.221.0362
or click for
Gutter Guards in Minneapolis - St. Paul
.
Gutter Covers | St. Paul – Minneapolis, Minnesota
Minnesota Leafless Gutters is located in St. Paul, Minnesota and offers Gutter Guards throughout the Minneapolis – St. Paul area, including, St. Paul, Minneapolis, Edina, Eden Prairie, Maple Grove, Blaine, Stillwater, Burnsville, Apple Valley, North Oaks, Bloomington, Rosemont, Inver Grove Heights, West St. Paul & Plymouth, Minnesota.